NDIS Support Coordination | Sydney & Surrounds
Support Coordination is a vital service that plays a pivotal role in the lives of individuals with disabilities and their families, serving as a guiding light in navigating the complex landscape of support systems. Mibayn Disability Services proudly works with individuals and their families to provide NDIS support coordination in Sydney, with the overarching goal of empowering individuals and ensuring they receive the best possible support.
What is Support Coordination
NDIS support coordination is a service provided as part of the National Disability Insurance Scheme (NDIS). Support coordinators work closely with individuals and their families to develop and implement personalised support plans. They assist in identifying suitable service providers so individuals' needs are met effectively.
Support coordination ultimately helps individuals allocate the system and ensure they receive the services they need. Among the essential services offered under the NDIS umbrella, support coordination stands out as a vital component. This is because support coordination plays a pivotal role in facilitating the realisation of the individuals' NDIS plan and their access to a diverse range of support services.
Three Levels of Support Coordination
Support coordination can be categorised into three levels, each offering different types of assistance based on the NDIS plan and the individual's needs.
Level 1 - Support Connection
An entry-level support coordination service, the primary focus of support connection is on empowering participants to understand their options and make informed decisions about the services they require
Level 2 - Coordination of Supports
Coordination of supports involves a higher level of support coordination for participants with more complex needs. At this level, support coordinators work closely with participants and service providers to ensure a smooth implementation of their NDIS plan. The coordinator acts as a central point of contact, safeguarding the participant's rights, and working collaboratively to identify suitable service providers tailored to their needs.
Level 3 - Specialist Support Coordination
Specialist support coordination is provided to individuals facing significant or complex challenges. They work closely with individuals to build their capacity to maintain relationships, achieve their goals, and participate fully in their community. The primary focus is on resolving any issues that may arise, identifying suitable service providers, and developing strategies aimed at building resilience and independence.
Understanding the Role of A Support Coordinator
Support coordinators play a huge role in helping individuals receive the support they need by connecting them with the right services and serving as advocates, mentors, and facilitators in their journey towards improved well-being and independence.
Explore below the core roles and responsibilities of a support coordinator:
Help Individuals Understand Their NDIS Plan
Support coordinators play a critical role in helping individuals decipher the complexities of their NDIS plan. They'll sit down with the individual and their family to explain the plan's components, including the funding categories, goals, and services covered. They will break down complex jargon and ensure the individual has a clear understanding of what's available to them.
Plan and Coordinate Support
Once the individual's goals and needs are understood, the support coordinator will work closely with them to develop a comprehensive support plan. This plan outlines the specific services and supports required to achieve these goals. It involves identifying suitable service providers, establishing timelines, and overseeing the delivery of services as outlined in the plan.
Connect Individuals with Supports & Services
Connecting individuals with the right support and services is a fundamental aspect of the NDIS. It involves identifying and facilitating access to a diverse range of service providers, including healthcare professionals, therapists, community organisations, and disability-specific programs.
Establish & Maintain Supports
Once individuals are connected with supports and services, it is essential to establish and maintain these supports over time. This involves setting up the necessary arrangements, ensuring ongoing communication with service providers, and conducting regular reviews to assess progress.
Track Effectiveness of Support & Refine Accordingly
Continuous evaluation of the effectiveness of support services is essential for the success of an NDIS plan. Support providers and participants regularly assess whether the services are helping individuals achieve their goals and improve their quality of life. When necessary, adjustments are made to the type of support being provided.
Mitigate and Manage Crisis Situations
Sometimes, individuals may encounter crises, such as health emergencies, housing issues or mental health challenges. It is important to have mechanisms in place to identify, mitigate and manage these crises effectively. Support coordinators are trained to recognise potential crisis situations, implement crisis management plans, and, if needed, access emergency services.
Other Forms of Support
Alongside all of the above responsibilities support coordinators also:
Support individuals in becoming more independent
Helping plan for unexpected transitions, e.g. moving house.
Prepare for and participate in NDIS plan reviews.
Foster self-advocacy and decision-making skills.
Empower the participant to exercise choice and control over their support services.
Assist in resolving issues or disputes related to NDIS services.
How Mibayn Can Help
At Mibayn, our mission is to bridge the gap between the NDIS and those who need help the most. With a special focus on providing Indigenous and Torres Strait Islander people with NDIS support coordination in Sydney, we are dedicated to ensuring that culturally appropriate and accessible support services are readily available. In doing so, we aim to empower these communities to access the support they deserve in an inclusive environment that nurtures their needs, fosters inclusivity, and promotes overall well-being.
Our team of dedicated support coordinators work alongside individuals and their families to help break down their NDIS plan, establish their goals, and coordinate a range of services to ensure their needs are met. Through personalised planning, informed decision-making, and dedicated advocacy, our support coordinators empower individuals with disabilities to lead fulfilling lives and achieve their goals.
As one of the leading NDIS support coordination providers in Sydney for First Nations and Torres Strait Islander peoples, we are dedicated to delivering individualised support that takes into account the individual's goals, identity, and unique preferences.
Frequently Asked Questions
If you have any questions about how a support coordinator can help you or how we can assist you with our support coordination in Sydney, explore the frequently asked questions below or contact a member of our friendly team.
Who is eligible for support coordination?
NDIS participants with support coordination funding included in their NDIS plan are eligible for support coordination services. It is crucial to check your plan or speak with your NDIS planner to confirm eligibility.
How can I get support coordination in my NDIS plan?
Support coordination can be included in your NDIS plan at your planning meeting or plan review. You need to express to your planner or local area coordinator that you need assistance in coordinating and managing your supports.
How often will I meet with my support coordinator?
The frequency of meetings with your support coordinator will depend on your individual needs. Initially, meetings may be more frequent to establish goals and develop your support plan, with ongoing meetings to review progress and make any necessary adjustments.
How long does support coordination last?
The duration of support coordination can vary, depending on the participant's needs. In most cases, support coordination is offered for a specified period stated in the participant's NDIS plan.
What is the difference between support coordination and case management?
Support coordination focuses on helping individuals access and manage their support services, while case management typically involves a more intensive and holistic approach, addressing broader aspects of an individual's life, including social and personal challenges.
Can support coordinators help with finding housing options?
Yes, our support coordinators can assist in finding suitable housing options, such as short-term accommodation for individuals. They can help identify accessible housing, coordinate inspections, and connect with housing providers.
Can support coordination assist with connecting to community activities?
Absolutely! Support coordination includes helping participants connect with community activities, resources, and supports that align with their goals and interests.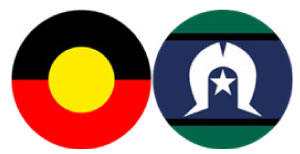 Mibayn disability services acknowledges the traditional custodians of this land and pay our respects to our Elders and Ancestors past, present and future. We are committed to closing the gap with our Aboriginal and Torres Strait Islander communities and build their growth and empowerment along the way.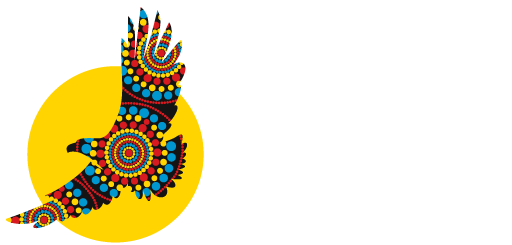 Kelly Mundine
Mibayn Disability Operations Manager
New Era 4 Disability
Suite 7, 125 Great North Road, Five Dock NSW 2046 Suite 4, Level 9/ 289 King Street, Mascot NSW 2020
M: 0452 219 728
Cossie Pty Ltd t/as New Era 4 Disability
Provider #4050030538 ABN: 166 201 848 85