NDIS Short-Term Accommodation | Sydney & Surrounds
Partnering with New Era 4 Disability, Mibayn proudly provides NDIS short-term accommodation in Sydney, the Inner West and surrounds. With a range of short-term accommodation and respite options available, we are committed to making a positive difference in the lives of individuals and communities who need it most by offering them safe, comfortable and inclusive care.
What is NDIS Supported Short-Term Accommodation?
NDIS-supported short-term accommodation, often referred to as respite care within the NDIS, is a service designed to provide temporary housing and support for individuals with disabilities. It is designed to offer a brief break or change of environment for individuals and their caregivers, enabling individuals to recharge, caregivers to rest, and both parties to experience a temporary change of pace in a safe and accommodating environment.
This accommodation can range from a few hours to up to 14 days at a time and includes various services such as personal care, meal preparation, social activities, and assistance with daily living tasks. NDIS-supported short-term accommodation aims to enhance the quality of life for individuals with disabilities and their families by providing temporary relief and support.
What is Included in Short-Term Accommodation?
Short-term accommodation, such as NDIS-supported respite care, typically includes a range of essential services and support tailored to the individual's needs. NDIS-supported short-term accommodation in Sydney consists of the following:
Accommodation
Short-term accommodation provides individuals a safe and comfortable place to stay during their temporary break or respite period. These accommodations are typically designed to meet accessibility and safety requirements, ensuring that individuals can move around comfortably. The goal is to create a welcoming and secure environment that offers a change of scenery while maintaining a sense of homeliness.
Personal Care
Personal care services in short-term accommodation encompass a range of support tailored to the individual's needs. This may involve assistance with activities of daily living, including bathing, dressing, grooming, and going to the bathroom. Trained staff are available to provide the necessary care, ensuring the individual's comfort and well-being throughout their stay.
Food
Providers typically offer nutritious meals based on the individual's dietary preferences and requirements. This can include breakfast, lunch, dinner, and snacks. Special dietary needs, such as allergies or specific cultural or religious dietary restrictions, are accommodated.
Social Activities (You and the Provider Agree To)
Social activities enhance the individual's overall experience and promote social engagement. These activities are agreed upon through collaboration between the individual and the provider, taking into account the person's interests and preferences. They can include outings that allow social interaction, trips to local attractions, arts & crafts, hobby-based activities, and more.
How Mibayn Can Help
With the help of New Era 4 Disability, our dedicated team of professionals specialises in providing respite care and NDIS-supported short-term accommodation in the Eastern and Western Suburbs of Sydney. Together with New Era 4 Disability, we are committed to creating a safe and nurturing environment where individuals with disabilities can thrive.
At Mibayn, we believe that creating a sense of belonging and comfort is essential for overall well-being. That's why our team works closely with you and your loved ones to tailor a personalised care plan that meets their needs. From standard respite care to high-intensity support, we are here to ensure that every aspect of your loved one's stay exceeds expectations.
Through our partnership, we aim to empower individuals with disabilities and provide accessible and inclusive services that promote independence, dignity, and overall happiness. Together, New Era 4 Disability and our dedicated team remain committed to creating a supportive and inclusive environment for all. For more information about Aboriginal housing and support services, don't hesitate to contact a friendly member of our team today!
Frequently Asked Questions
Who is Qualified For Short-Term Accommodation?
NDIS-supported short-term accommodation, often referred to as respite care, is suited to individuals with disabilities and their caregivers who require temporary relief or a change of environment due to various circumstances.
Can participants choose their preferred location for NDIS short-term accommodation?
Yes, individuals have the choice and control to select their preferred location for short-term NDIS-supported accommodation. Whether it's a familiar neighbourhood, a culturally suitable environment, or an entirely new experience, participants have the flexibility to make choices aligned with their goals/preferences and NDIS plan.
This approach ensures that short-term stays are comfortable and safe, with NDIS planners or providers assisting in exploring suitable options.
How long can someone stay at NDIS short-term accommodation?
The duration of stay can vary based on individual needs, ranging from a few days to a couple of weeks. The length of stay is determined through discussion and planning with the accommodation provider.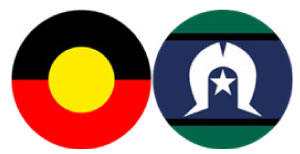 Mibayn disability services acknowledges the traditional custodians of this land and pay our respects to our Elders and Ancestors past, present and future. We are committed to closing the gap with our Aboriginal and Torres Strait Islander communities and build their growth and empowerment along the way.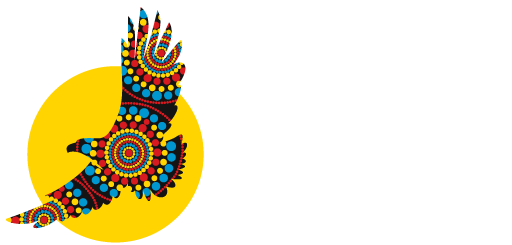 Kelly Mundine
Mibayn Disability Operations Manager
New Era 4 Disability
Suite 7, 125 Great North Road, Five Dock NSW 2046 Suite 4, Level 9/ 289 King Street, Mascot NSW 2020
M: 0452 219 728
Cossie Pty Ltd t/as New Era 4 Disability
Provider #4050030538 ABN: 166 201 848 85