NDIS Community Participation | Sydney & Surrounds
Funded by the NDIS, community participation ensures that individuals with disabilities the means and opportunities to engage in social and community activities that promote social inclusion, foster independence, and encourage a sense of belonging.
What Is Social and Community Participation?
Social and community participation is a key support category within the National Disability Insurance Scheme (NDIS) in Australia. Social and community participation under the NDIS involves offering support to individuals with disabilities to encourage them to engage and socialise within their community.
With the aim to improve the quality of life of individuals with disabilities, promote inclusion, and enhance their overall well-being, social and community participation plays a crucial role in breaking down barriers, reducing social isolation, and fostering a sense of belonging. It is a cornerstone of the NDIS's commitment to enhancing the overall well-being and independence of individuals with disabilities, ensuring they can lead more fulfilling and meaningful lives as valued members of their communities.
Social and community participation supports are typically outlined in an individual's NDIS plan, which is developed based on their specific needs and goals. The two areas within an NDIS plan where social and community participation can be found are:
Core Supports - Assistance with Social and Community Participation
Core supports are the foundation of an NDIS plan with the aim of helping individuals meet their goals relating to participating in social activities and community events. Under the Core Supports category, you'll find funding for supports that directly enable a participant to engage in community and social activities.
Under assistance with social and community participation, the NDIS may fund a support worker to assist the individual to:
Attend a community event
See a movie or concert
Navigate public transportation
Participate in recreational/social activities
Join a sporting club or social group
Assistance with communication and social interactions
Capacity Building Supports - Increased Social and Community Participation
This section of the NDIS plan is dedicated to building a person's skills, capacity, and independence in various aspects of life. It includes funding for services and supports that help individuals with disabilities acquire new skills or build on existing ones. It can cover a wide range of activities and services aimed at enhancing social and community engagement, such as attending camps or workshops.
Examples of services funded under community participation within Capacity Building Supports includes:
Social skills training
Arts and crafts classes
Dance or music lessons
Volunteer placement assistance
Participation in community groups or clubs
Attending workshops or classes to develop specific skills
Why Social and Community Participation is Important
Social and community participation is important for NDIS recipients because it provides opportunities for individuals to learn new skills, engage in social activities, build meaningful relationships, and develop a sense of belonging and connection. Through social and community participation, individuals with disabilities can improve their communication and interpersonal skills, gain confidence, and increase their independence and autonomy.
Additionally, active participation in social and community settings fosters a deeper understanding of diversity and inclusivity, benefiting both individuals with disabilities and the broader community. It breaks down barriers, dispels misconceptions, and promotes a more inclusive society.
Compassionate Support When You Need it Most
To encourage individuals to actively engage in their community, our support workers provide compassionate support tailored to their unique interests, abilities, and goals. This may include facilitating access to community events, offering transportation assistance, and organising activities that align with their preferences.
We are committed to promoting independence, fostering social connections, and empowering individuals to thrive within their communities, making every experience a comfortable and fulfilling one. Our dedicated team of support workers strives to create an inclusive environment where individuals are encouraged to explore their passions, build lasting friendships, and gain the confidence to seize every opportunity that comes their way.
If you have a plan developed by the NDIS and need help with social and community participation in Sydney, rest assured that Mibayn Disability Services is here to provide personalised support. This way, we can ensure that your journey towards active community participation is both enjoyable and empowering.
If you have any questions about NDIS community participation and how it can help you or a loved one, please consult the commonly asked questions below.
How do I access NDIS Social and Community Participation funding?
To access funding, you need to be a participant of the NDIS and have social and community participation identified as a required support area in your plan.
What are some examples of social and community participation that are funded by the NDIS?
The NDIS in Australia provides funding for a wide array of social and community participation activities, all customised to the unique needs and aspirations of NDIS participants. In most cases, a support worker will be assigned to assist and guide individuals in accessing and actively participating in these tailored activities, ensuring they get the most out of their experience.
In this case, the support worker will support the individual in:
Going to the movies
Visiting friends or family
Attending a concert
Visiting the library
Participating in hobbies
Attending a workshop or class
Playing sports
Volunteering
Participating in social/sporting group
Getting to and from the activity
What are the benefits of community participation?
Social and community participation under the NDIS can have a variety of benefits for both the individual and the community, including:
Personal growth
Skill development
Improved self-esteem
Increased confidence
Social connection
Enhanced mental well-being
Community development
Better communication skills
Reduced social isolation
Building of new friendships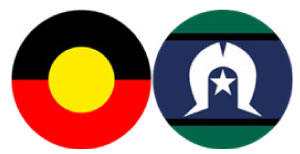 Mibayn disability services acknowledges the traditional custodians of this land and pay our respects to our Elders and Ancestors past, present and future. We are committed to closing the gap with our Aboriginal and Torres Strait Islander communities and build their growth and empowerment along the way.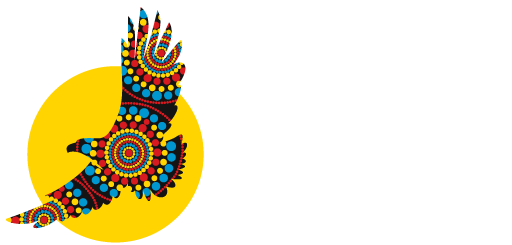 Kelly Mundine
Mibayn Disability Operations Manager
New Era 4 Disability
Suite 7, 125 Great North Road, Five Dock NSW 2046 Suite 4, Level 9/ 289 King Street, Mascot NSW 2020
M: 0452 219 728
Cossie Pty Ltd t/as New Era 4 Disability
Provider #4050030538 ABN: 166 201 848 85