NDIS Disability Support Services | Sydney & Surrounds
To provide disability support is at the heart of what the NDIS was established to do. At Mibayn Disability Services, we offer compassionate and empowering disability support services in Sydney to individuals with diverse needs. With a focus on independence and inclusion, our team of support workers are committed to fostering inclusion, independence, and a sense of belonging within their community.
What is Disability Support?
As a whole, disability support is a crucial system of services and resources designed to empower individuals facing physical, cognitive, sensory, or other disabilities. Its overarching aim is to provide support that helps them maintain their independence, partake in community life, overcome barriers, and achieve their goals.
One way in which the NDIS can help support their clients is that it can connect them with disability support workers. Disability support workers play a vital role in the disability support system. They work closely with individuals with disabilities to provide the necessary care, guidance, and support to enhance their quality of life. Often forming strong bonds with their clients, amongst other things, disability support workers provide companionship and offer emotional support to promote mental well-being.
How Disability Support Can Help You
Disability support workers play an essential role in assisting individuals with disabilities to lead more independent lives. The specific types of disability support can vary widely based on the nature and severity of the disability as well as the individual's needs and preferences.
At Mibayn, our disability support workers are at the heart of our organisation. Explore below if you're after NDIS disability support services in Sydney to see how we can help you.
Personal Care Assistance
Our support workers provide highly personalised care, assisting individuals with disabilities in performing activities of daily living (ADLs). This includes tasks such as bathing, dressing, and grooming and may assist with mobility and transferring.
Medical Support
Our support workers are trained to provide basic medical care, such as administering medication, monitoring vital signs, and assisting with medical equipment.
Emotional Support
Our support workers offer emotional support and companionship to create a nurturing and supportive environment. We encourage social interactions and help individuals engage in community and recreational activities to promote social participation and inclusion.
Household Tasks
Our team assists with meal preparation, cooking, and feeding to ensure individuals receive proper nutrition. They also take care of light housekeeping duties, including cleaning, laundry, and grocery shopping, to maintain a hygienic living space.
Transportation
Support workers provide safe transportation to medical appointments, therapy sessions, sporting commitments, and other outings as needed, always ensuring the individual's comfort and safety during transportation is a top priority.
Community Participation:
Our support workers may accompany individuals to community events, social outings, and recreational activities and actively facilitate participation in educational, and community activities.
Our disability support workers are highly trained, compassionate, and dedicated professionals who work as part of a collaborative care team. They are committed to delivering top-notch care and support while respecting the unique needs and preferences of each individual we serve.
How We Can Help
At Mibayn, we offer a range of NDIS disability support services in Sydney and its surrounding areas. Our team of dedicated disability support workers are committed to providing personal care assistance, facilitating community engagement, and promoting skill development. We work closely with individuals and their families to create customised care plans that align with their preferences and aspirations.
Whether you or your loved one requires assistance with daily living activities, seeks support in pursuing educational or vocational goals, or needs guidance in coordinating the complexities of disability-related services, Mibayn is here to help. Our emphasis on advocacy, empowerment, and inclusion ensures that individuals with disabilities receive the respect, care, and opportunities they deserve.
With a special focus on providing Torres Straight and Aboriginal individuals with disability support services, at Mibayn, we strive to create a welcoming and inclusive environment where all individuals can thrive and achieve their fullest potential.
Frequently Asked Questions
If you have any questions about our disability support services in Western Sydney or disability support workers in general, explore our frequently asked questions below, or contact a member of our friendly team for more information!
How can I access disability support services?
Disability support services can be accessed by individuals with disabilities or their families once they have an approved, personalised plan developed by the NDIS.
How can I access disability support services?
Access to disability support services often involves an assessment process to determine eligibility. This could involve a medical assessment and an assessment of daily living needs.
Who determines the support services needed?
The determination of support services is a collaborative effort involving the individual with the disability, their family or caregivers, and a team of professionals. This process begins with the development of a personalised NDIS plan, which is based on a comprehensive assessment of the individual's needs and goals. The plan is then reviewed and approved by the National Disability Insurance Agency (NDIA).
Can disability support workers provide assistance with employment issues?
Yes, at Mibayn, we offer both vocational and employment support. Our disability support workers can help with job applications, provide job training, placement services, on-the-job coaching, and aid in negotiating workplace conditions.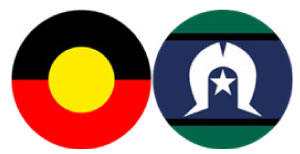 Mibayn disability services acknowledges the traditional custodians of this land and pay our respects to our Elders and Ancestors past, present and future. We are committed to closing the gap with our Aboriginal and Torres Strait Islander communities and build their growth and empowerment along the way.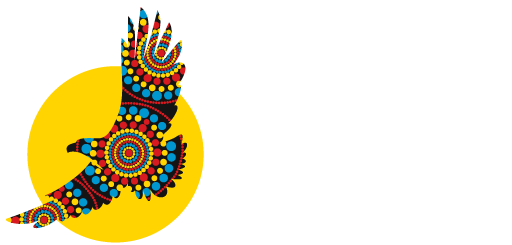 Kelly Mundine
Mibayn Disability Operations Manager
New Era 4 Disability
Suite 7, 125 Great North Road, Five Dock NSW 2046 Suite 4, Level 9/ 289 King Street, Mascot NSW 2020
M: 0452 219 728
Cossie Pty Ltd t/as New Era 4 Disability
Provider #4050030538 ABN: 166 201 848 85